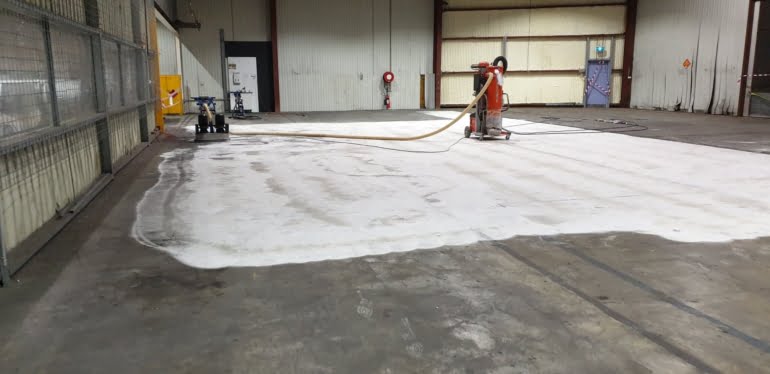 Shot Blasting: An Efficient Surface Preparation
Shot Blasting is a technique of abrasive metal finishing that can be highly efficient for surface cleaning, roughening, coating, preparing for painting, and cosmetic finishing.
Our trained personnel at Epoxy Flooring Brisbane will undertake each job with high and large volume equipment. We ensure to remove all types of industrial contaminants including grease, dirt, paint, tar, adhesives, epoxy, industrial coating and etc.
We use a self-contained dust-free and secure shot blasting equipment for a controlled working environment that allows you to breathe easily while we work. Contaminated surface debris is removed and kept for proper disposal in a closed unit.
---
Benefits of Shot Blasting
---
Provides efficient surface preparation without the need for harsh chemicals or other materials that are possibly dangerous,
Reduces surface preparation time by as much as 75%. Thus, saving significant labor costs,
Removes scales and other surface debris without the underlying metal being damaged or removed,
Increases the longevity of surface coatings,
Ensures adhesion of paint, epoxy and metal coatings.
---
Let us do the best shot blasting for you
---
Call us on 1300 321433 or +61 424436640.
Email us on [email protected] or go to our contact us page.
Message and follow us on our social pages – Facebook and Instagram. We post here our beautiful works so make sure you check them all out.
Epoxy Flooring Brisbane offers the best of the best flooring solutions. Because our work came from our hearts.