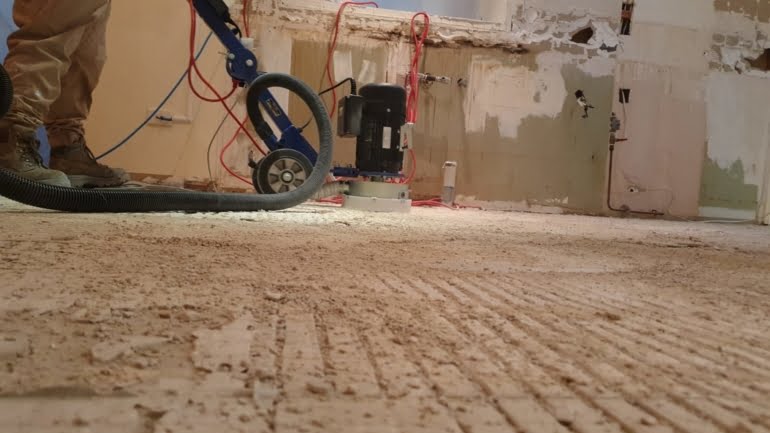 Tile Glue Removal
Tile glue removal, it is often a two-part method. First, the tile is either cut from the ground, pried, or chiseled. Then the adhesive that held it in place must be removed before installing new flooring.
The tile glue removal method of Epoxy Flooring Brisbane is done by using concrete grinders assisted by high powered vacuum systems to reduce, control and extract dust from all workplace. We use this instead of scraping as with a putty knife.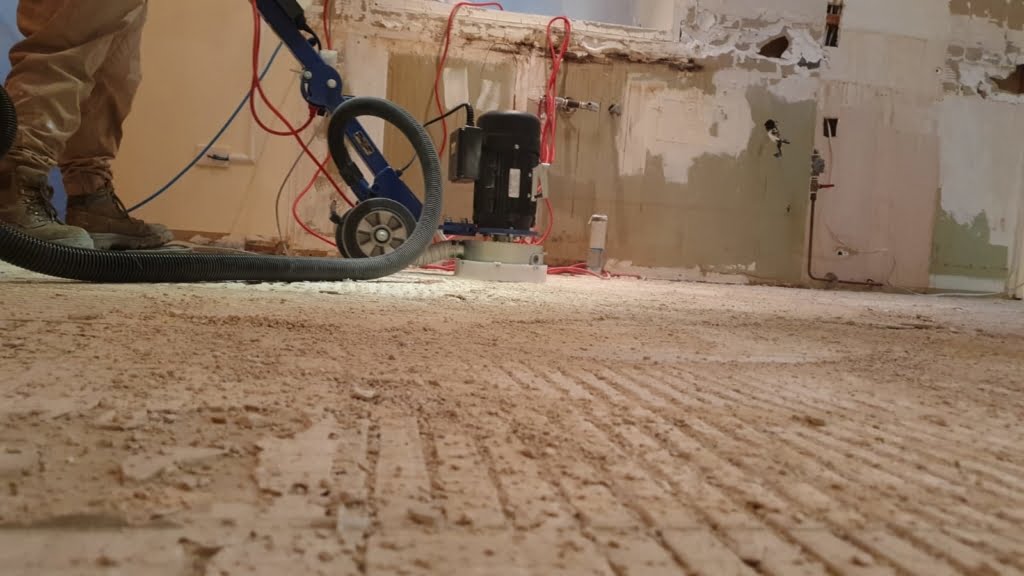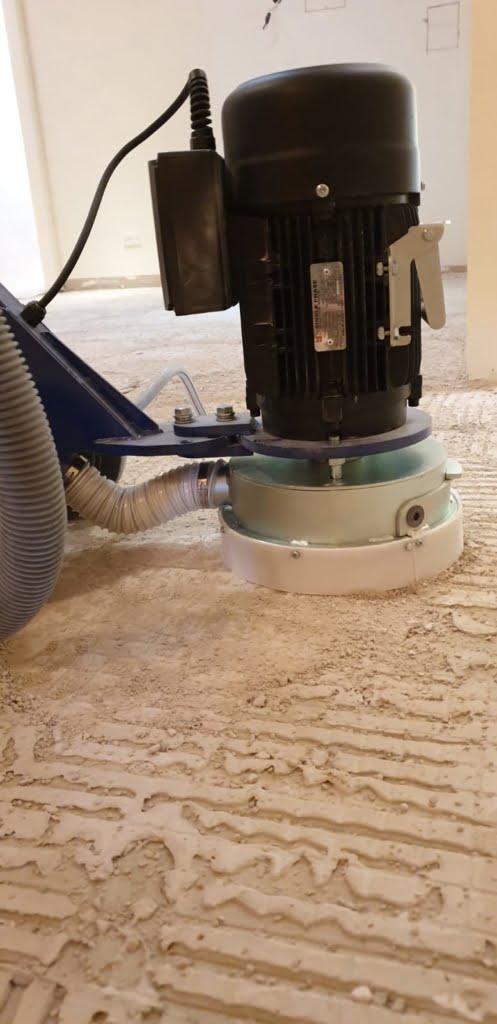 As the thinset is strong like a stone it can be intimidating to remove it. There are options to remove the tile glue by either manual labor, angle grinder, power chisel, or floor grinder.
A grinder is generally the way to go for difficult tasks that are physically demanding. Concrete Grinder is mostly used to get the job done faster which has a diamond to break the thin-set tile glue. With the right grinding surface material, tile glue can be removed from the ground in no time.
In addition, you can either remove it by scraping as much up as possible with a putty knife. You can soften the hard unyielding glue by applying heat. As a DIY you can use an iron or a heat gun a few inches above the adhesive, or hold. Don't ever place a hot object directly on the glue as it might burn. Wait a few minutes for the glue to soften then scrape up what remains.